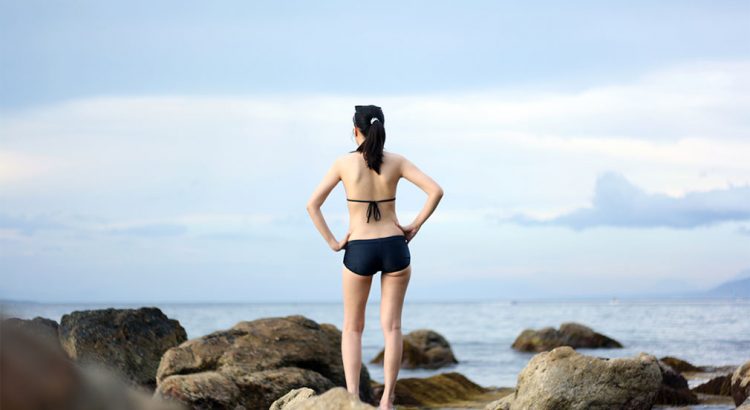 Hello lovelies! This is yours truly, Kitty, speaking. This is my very first blog post and can I just say, it's so nice to have you here!
Let's kick off with something every self-loving Kitty should know, shall we? Waxing Do's and Don'ts – yes, we all want that so-smooth-I-can't-keep-my-hands-off-myself feeling on our skin after waxing, so here are a couple of things to note in order to achieve that:
Do's
DO moisturize after waxing. Using gentle oil-based products, such as baby oil, can help to remove any wax residue while keeping the skin supple. If you prefer using a lotion-based after-wax care, try our 'Rub Me Down' lavender and chamomile moisturizer. Packed with jojoba oil, vitamin C and pro-vitamin B5, this divine after-wax lotion helps to soothe and soften the skin.
DO wear loose, comfortable clothing that are not overly constricting, and cotton underwear that allows your skin to breathe as excessive abrasion on the waxed area might cause irritation such as post-waxing redness and pimples.
DO apply cooling lotion that contains aloe vera or witch hazel, like our Minty Aloe Jello and Goodbye Forever calming spray, after waxing or if post-waxing redness occurs. Here's a cool tip: Ice does the trick too, simply wrap some up in a towel and dab gently for a quick remedy to ease angry skin.
DO exfoliate at least 3 days after a body or brazilian wax. Exfoliating after waxing helps to remove excessive dead skin cells which clog pores and traps hair that causes unsightly ingrown hair. Smoothing out the bumps after waxing calls for the Smooth Operator; formulated with rose water, chamomile and aloe vera, our gentle scrub goes easy on the skin while smothering it with the TLC it needs.
DO inform your therapist if you have had any prior issues with your waxing treatments. Letting your therapist know about any after waxing allergies you've experienced will allow them to recommend a treatment most suitable for you to avoid the same issues from occurring again.
Dont's
DON'T go out in the sun right after waxing. Give yourself at least 24-hours before you head out for any fun in the sun to avoid hyper-pigmentation. The same applies for tanning salons.
DON'T use fragrance products such as deodorant and perfume after waxing as it might cause skin irritation such as post waxing pimples and redness.
DON'T apply talcum powder right after waxing as it might clog your pores and cause ingrown hair.
DON'T apply make-up after a facial wax. If you need to, opt for mineral-based make-up products as they allow the skin to breathe.
DON'T exercise right after waxing. Excessive perspiration might clog the pores, causing bacteria infection and post-waxing pimples. Keep your skin clean and minimize the growth of pesky ingrown hair with our No More Bumps cleanser. Charged with lemon tea tree oil, this must-have cleanser soothes the skin while it eliminates bumps after waxing.
DON'T use any facial scrubs or exfoliants for at least a week after your facial wax.
DON'T shave between waxing treatments as it will disrupt your hair growth cycle.
So, here you have it. We've rounded up the list of things you oughtta know and do (or don't do) when you go for waxing. Hit me up with your questions in the comments below if you have any.
That's all for today, lovelies!
XOXO, Kitty
Honeypot Wax Boutique Malaysia
S123 2nd floor, Bangsar Shopping Centre, 285 Jalan Maarof, Bangsar.
Tel : 603-2092 5598
Operating Hours: 10am - 10pm daily
S119b, 2nd Floor, 1 Utama Shopping Centre, 1 Lebuh Bandar Utama, Petaling Jaya
Tel: 603 - 7729 5598
Operating Hours: 10am - 10pm daily
Lot 2-11 The Linc KL,
360, Jalan Tun Razak, 50400 Kuala Lumpur
Tel: 603 - 2181 1218
Operating Hours: 10am - 10pm daily